Clearance
Prices
50% - 70%
OFF
Items up to 70% off!
Clearance Items
Replace the Essentials
Mainstays & Must-Haves
Treat your Customers
Find your Favorites
Novelties and Gifts
Hoodies, socks, and more
Sunrise CBD & Hemp Infused Products
View all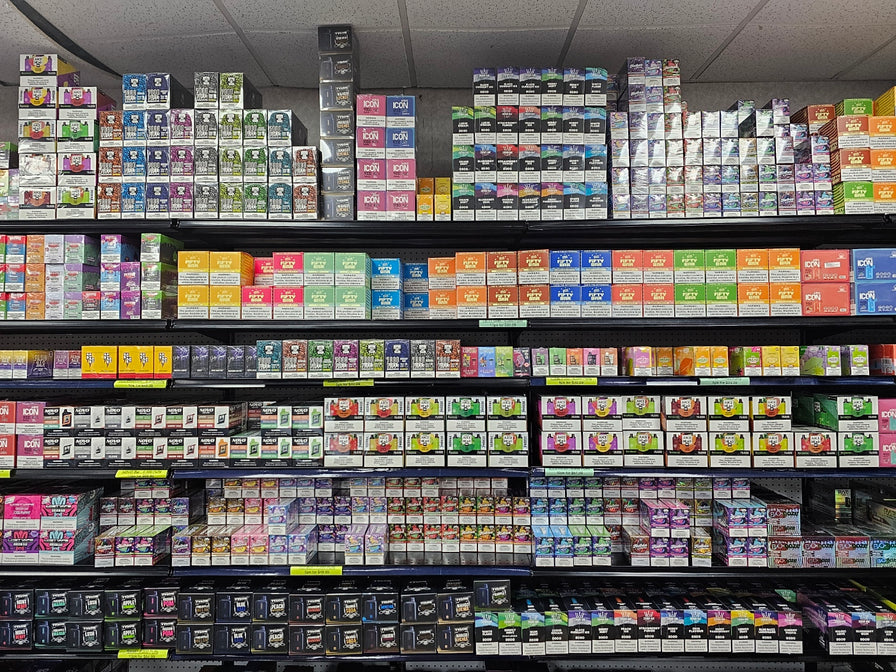 Disposable Vape Devices
Our ever-growing list of approved Nicotine, CBD, and Hemp vapes are sure to keep your customers coming back from more. Click below and find your preferred device today!
Which device is right for your store?
A table comparing the facets of 4 products

Facet

Carta - Focus V Electronic Smart Rig Kit

View details

Lookah Seahorse X

View details

G Pen Connect Vaporizer

View details

LOOKAH UNICORN MINI

View details

Price

Price

Type

Type
Vaporizers
Vaporizers
Dab Accessories
Vaporizer

Label

Label
Value
Value
Value
Value

Color

Color
-
-
Frequently Asked Questions (FAQs)
Shipping
What states do you ship to?

We currently ship anywhere in the United States, provided your desired product meets all local and state laws.
How long will it take to receive my order?

Standard shipping normally takes 3-5 days. Priority shipping is available for an additional charge.
Returns and Refunds
What is your Return and Refund policy?

Any issues with your order must be brought to our attention within 72 hours of delivery. We generally do not accept returns but can make exceptions for faulty or otherwise incorrect products. Please contact us to discuss your order.

Unfortunately, due to agreements with the manufacturers, we are not able to accept any returns or refunds on nicotine vape devices.
How long will it take to receive my refund?

Refunds are processed within 7 days from when we receive the item(s).
Featured products, curated for You
View all